In One Paragraph:
The UUMG is new, but typical of UU congregations you would find in the rest of the English-speaking world. The UU tradition is old, but very progressive and up-to-date. We cater to your emotional, philosophical, social, and (for some) spiritual needs and desires. We encourage you, the individual, to decide for yourself what you do and don't believe in, and what you should and shouldn't do.

Our Principles:
These are the seven principles of Unitarian Universalism.
The inherent worth and dignity of every person;
Justice, equity and compassion in human relations;
Acceptance of one another and encouragement to spiritual growth in our congregations;
A free and responsible search for truth and meaning;
The right of conscience and the use of the democratic process within our congregations and in society at large;
The goal of world community with peace, liberty, and justice for all;
Respect for the interdependent web of all existence of which we are a part.
Introduction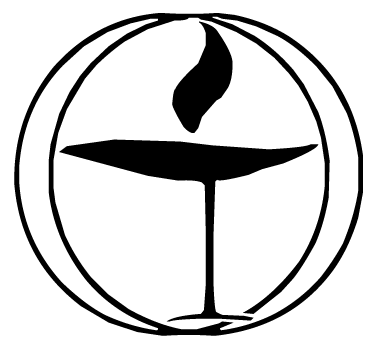 Welcome to the Unitarian and Universalist Melbourne Group website! We hope you enjoy this website, and meeting with us some time soon.
If you are new to Unitarian Universalism...
You may be pleasantly surprised:
The UU tradition is hundreds of years old, but is unlike almost every other religion. In fact, many mainstream faiths don't even accept that we are a religion, for the following reasons: You are free to follow your own beliefs and actions, guided by the seven general principles. There are Pagan, Agnostic, Atheist, Buddhist, Christian, Jewish, and other types of Unitarian Universalists. UU congregations tend to be at the cutting edge of social and ethical norms, doing things that other faiths don't try until decades (or even centuries) later. The UU organisation does not have any particular Leaders, Gods, or Messiahs (although some individuals may personally choose to).
If you are already a Unitarian or Unitarian-Universalist...
You will experience something familiar: The UUMG was formed by UUs who have been members of congregations elsewhere in the world. As a result, our approach and activities are typical of how you have probably seen UU-ism practiced. We are at the "agnostic/inter-faith", rather than "Christo-centric", end of the spectrum.

Meeting face-to-face is much better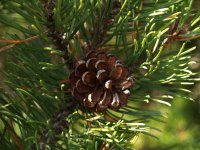 This website, and the others you can visit via the Links page, only say a bit.

It's so much more fun, and fulfilling, to get together with other UUs. Real-live smiles, handshakes, hugs, laughs, though-provoking conversations, and such are what UU-ism is really about.
Phone or email us: If you have any questions, suggestions, or comments we would be glad to hear from you. The details are on the Contacts page. Some of you may find this easier than meeting in person, the first time.

Come to our next event: Check out our Events page, or ring/email us for details. Established UUs are welcome to the group. If you're new to UU and a bit anxious, see the About page. There's a description of what a typical service is like.

This website
Here's a brief description of each page:
Home - This web page that you are reading now.
About Information about Unitarian Universalism, the chalice symbol, and the UUMG.
Links Links to various UU and interfaith sites, and the Belief-O-Matic quiz.
Events A calendar of upcoming UUMG events in the Melbourne area.
Contacts How to get in touch with us by phone, e-mail, and postal mail.